How We Work
The following sections explain how we work. Remember that all the steps may not apply to your records. Or, you can choose to manage some of these activities in-house.
Inquire Now!
Our Pricing Model…
Our charges are typically divided into fixed and variable.
Per box / month
Recurring fixed cost based on volume defined as the number of files and boxes
per box
One-time fixed cost of corrugated box with barcode, labour, and transport
per file per trip
Variable cost based on frequency and volume of services such as retrieval
Sort the files to ensure no dampness, or signs of pests like termites or silverfish.
Segregate records as "obsolete" and "inactive", if required.
Organise obsolete records for shredding and send the rest for packing.
Pack inactive records in corrugated boxes built to our specifications.
Typically, flat files are packed in a smaller box (1.1 cft) and box files in a comparatively larger (1.6 cft) box.
Make an inventory of the contents of each box, typically with the name of a file as its descriptor.
Note the destruction date, or the retention period, for each set of records, if required.
Label the boxes with barcodes for further processing.
Transport packed records to our storage facility.
Scan the barcode on the boxes using handheld scanners.
Place the boxes on our custom-built heavy-duty racks.
Scan the barcode on the rack marking the location of the box.
Record data including information on location of the box in the facility, destruction date, contents of box and any other details.
Typically, every document has a shelf life. It varies from anywhere between 3 years to 10 years, depending on the industry and its statutory requirements.
When the useful life of a document is over, retrieve it from its box upon client instructions.
There are two ways to ensure safe destruction: use a paper shredder, or send the entire lot to a paper mill for pulping.
In either case, provide a certificate ensuring the same to the client.
Please note that we do not entertain requests to burn paper due to environmental concerns, or to sell paper to kabadiwalla due to confidentiality issues.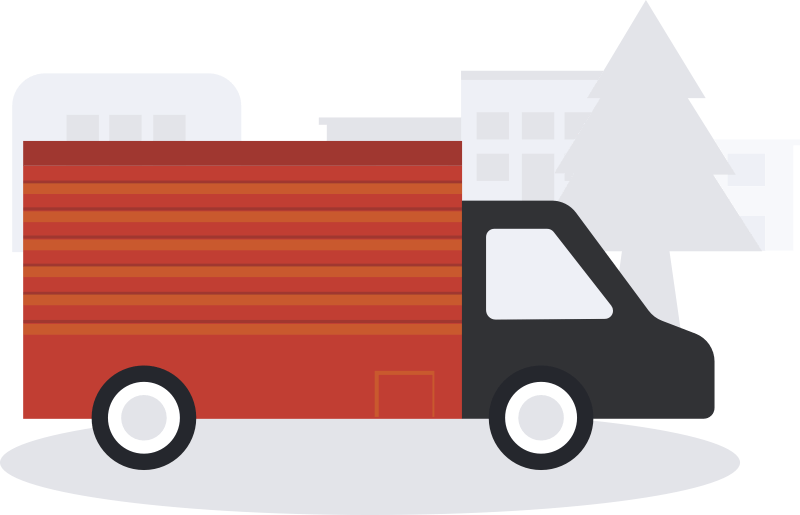 Pickup Services Include…
Please note that our process of packing and cataloguing is set as per industry practices. The following are included as part of first-time pickup services.

Corrugated Boxes
We offer two sixes of boxes and these are included in our service.

Box Barcoding
Our barcodes are water-proof and made to withstand wear and tear so they do not come off easily from the box.

Transport
We offer pick and drop services on a daily basis from our sites in Noida to all locations within NCR.
Inventory
We share a detailed list of contents for every box packed and picked up from client sites and brought into storage.
Packing Tips
To ensure easier retrieval, we encourage clients to oversee the cataloguing process while the packing activity is going on at their offices/ sites. Our team will catalogue as per a client's internal filing system so that retrieving a document or file is smooth and easy.
Ensure there is a minimum 6ft * 6ft area cleared for packing personnel to work.
There is enough light for them to work till 6:30pm.
Organise a cleaner to sweep the area, especially if it is a basement.
Check that there is no water leakage into the bags or cartons in which files are stored in your office.
Do not try to sort the papers at the same time because it disrupts the flow.
Ensure access to files and work area between 9:30pm and 6:30pm.
Inform in advance in case person overseeing packing is on leave or office is observing a holiday.
Check the cataloguing on a regular basis to ensure easy recall of information for retrieval purposes.
Open Hours
9:30am – 6:30pm Mon – Fri
Corporate Office
Plot No. 4, Block C
Sector 80
Noida (UP) – 201 305
What we Do
Secured Storage
Digital Scanning
Information Management
Safe Destruction
Mail Room Services